The Poets

Dexter Dunphy has published over 20 books on leadership, management and sustainability, two books of poetry and another book of poems with Jennifer Thurstun. He is currently Emeritus Professor at the University of Technology Sydney and the University of New South Wales. With Rosalie Fishman, he established the New Voices Poetry Group 8 years ago. In a busy professional life, poetry has been a continuing source of joy and inspiration.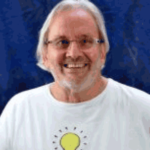 Oliver Freeman is a publisher, writer and futurist living in Sydney and has been writing poetry incidentally since the 'sixties. His output has increased in the last few years as a member of the New Voices Poetry Group. As a career publisher Oliver has been commissioning and editing books for over 50 years. He is the co-author with Richard Watson of FUTUREVISION scenarios for the world in 2040 and was the author of Cheap Eats in Sydney from 1985-90. He has seven children and twelve grandchildren to keep him and his partner busy.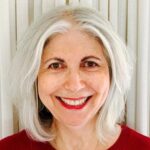 Rosalie Fishman comes from a post-holocaust, immigrant background. She worked as an academic and consultant in the fields of leadership, and cultural change. Her insights became ripe fruit for her developing love of poetry, as an artistic expression of the deeper understanding of self, our fellow human beings and the society in which we live. In retirement she actively pursues this art as one of the founding members of New Voices Monthly. Rosalie can be reached at [email protected]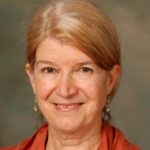 Jennifer Thurstun has worked in journalism, teaching and linguistics, has travelled widely and lived for many years in the Canary Islands.  Her writing has been published in academic journals and books as well as in the popular press both in Australia and overseas.  She is currently settling into life between Sydney and the Central Coast of New South Wales where she and Dexter Dunphy care for the family farm and write poetry.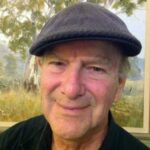 Fred Orr is a clinical psychologist and conjoint senior lecturer in Medicine at the University of New South Wales. He came to Australia from Pennsylvania for one year in 1968, and is still here. He has published eight 'pop-psych' books, most with international editions, and one book of poetry, The Tarkine of Tasmania. He frequently walks the sandy shores of Sydney with camera, notebook and pen to 'bathe' in the beauty of nature.
Maragaret Gottlieb
Laurie Lovell-Simons is a psychoanalytic psychotherapist in private practice in Sydney.  She delights in the endless possibilities of using language creatively for work and play.  Her writing is often a flurry of metaphor, and she makes ample use of detailed images inspired by her travels to remote places. She paints, sculpts and gardens with the same creative enthusiasm. Contact her at [email protected]

Jason Morris  is a graphic designer, enthusiastic all-year-round swimmer, gardener and illustrator. 
Half a lifetime ago Jason wrote:  
Apologies Mister Keats, Cohen, Chaucer and Byron. 
By wishing to add my name to yours .. I can't be blamed for try-on!
Since becoming a member of NV Jason's poetic voice has only improved …
and last but least Tom Jones – looking forward to seeing your Photo and Bio
---